La Puna, Argentina
My upcoming trip to the La Puna region of Argentina completes a circle in my life. In 2015 when I was working for the Ballarat International Foto Biennale I saw an image by Silvi Glattauer in the Backspace Gallery and instantly decided that I had to buy it. It was of an amazing mountain range with a shallow lake in the front and there were lots of flamingos there. It still hangs proudly in my house. I thought that if I ever had the chance then I would go there. I leave for Argentina next Saturday and I am going to the place in the photograph.
But more than this. I am going with Silvi, as she has arranged the trip with a group of seven other international photographers who come from the USA, New Zealand and Australia.
A central theme of much of my work is the transience of human life. When I am making my images for this I often use nature as a metaphor. You know, flowers, seasons, elements that have a short life span: they remind us that relatively speaking, our lives are short lived. La Puna has made me rethink that a little. Where I am going the landscapes are vast open spaces, they are sparsely  populated, they are remote. Here nature is the element that is fixed in time and we are transitory.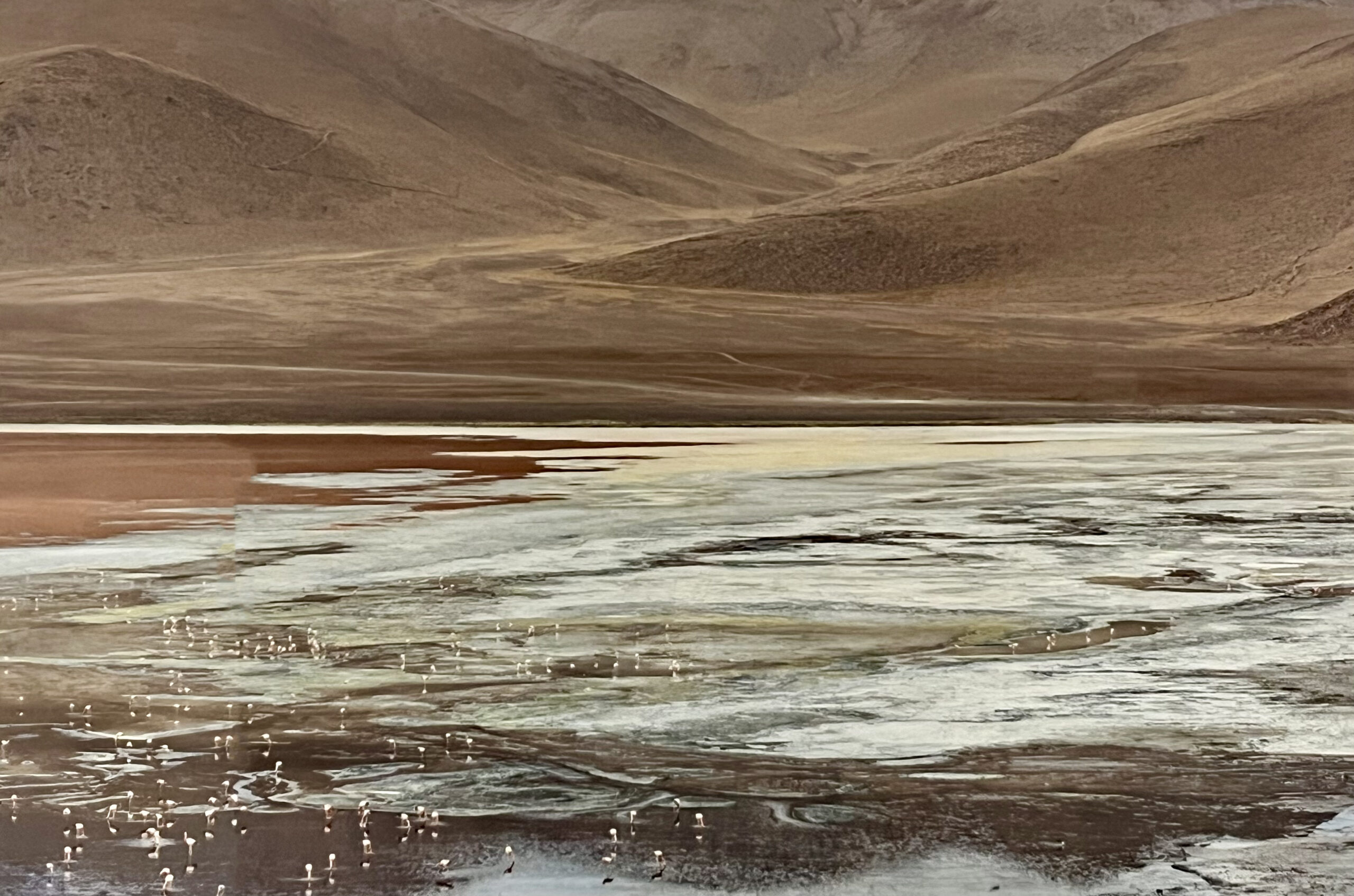 Take a look at the photograph that started my desire to visit Argentina.
Watch out on my website and my Facebook page as I publish some photographs of the trip.